Sea Turtle Foundation work with a range of businesses and organisations to achieve our goals of reducing threats to turtle populations. Our work could not continue without this invaluable support, whether as a corporate sponsor or a collaborative partner.
Sponsors
Businesses support Sea Turtle Foundation through partnerships and philanthropic contributions to support our work.
Sponsorship of our work not only demonstrates a company's green credentials; but also provides an opportunity to promote awareness of marine conservation and responsible environmental practice among that company's customers and employees.
The activities of Sea Turtle Foundation would not be possible without these valuable Contributions. We would like to thank the following businesses for their support:
If you are interested in learning more about becoming a corporate partner with Sea Turtle Foundation, please contact us.
Collaborating Partners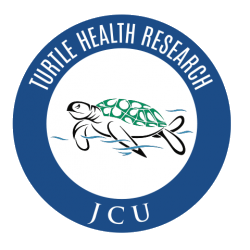 JCU Turtle Health Research
Sea Turtle Foundation works closely with the James Cook University Turtle Health Research facility, assisting them to recruit volunteers to support their on-ground research and co-organising the biennial Turtle Health and Rehabilitation Symposium